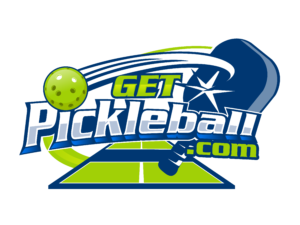 PICKLEBALL COURT REPAIR AND RESURFACING
The sport of pickleball is on the rise in Minnesota and throughout the Midwest. Pickleball is a sport played on a modified tennis court, using a whiffle-ball that is slightly larger than a tennis ball and a wooden racquet. Pickleball is partly on the rise due to the fact that it can be played by any age group. This makes it particularly desired by senior living complexes and parks in cities with a high population of seniors. Surface Pro has been resurfacing pickleball courts for years and can create a court that is unique to your needs and specifications.
Pickleball Court Repair and Resurfacing
Tennis Court Resurfacing

Resurfacing

Tennis Court Crack Filling
Tennis Court Painting

Tennis Court Maintenance

Tennis Court Inspection
Here is one of many Pickleball court facilities we had the honor of doing the surface on, thanks to a wonderful customer, and be sure to check them out!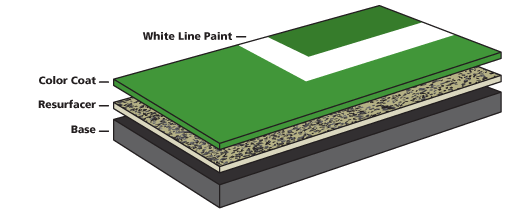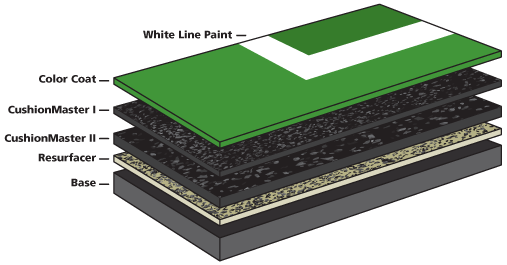 1) How do I play pickleball?
Pickleball is played a lot like tennis. You can play with teams of 2 or singles. The game starts with one team serving to the other, then the volley starts. The team that successfully hits the wiffleball to the other team without them returning it after one bounce scores a point. For full instructions you can.
2) Is there any way to repair the cracks without completely resurfacing our tennis court?
Yes, it can for generally little cost. by painting new lines on your tennis court you can easily play pickleball on the same surface. We do suggest, however, that if the tennis court's paint is wearing you have us resurface the entire surface for safety and performance reasons.
4) What is the process of court resurfacing?
In order of occurrence
Power clean entire surface using high powered blowers.
Pressure wash entire surface using a commercial high powered power washer.
Repair all the surface cracks using a binder and portland mixture.
Repair and patch and low areas to USTA tolerance.
Apply up to two coats of ACR acrylic resurfacer.
Apply two coats of acrylic tennis court paint.
Paint 2″ white USTA regulated lines on court.