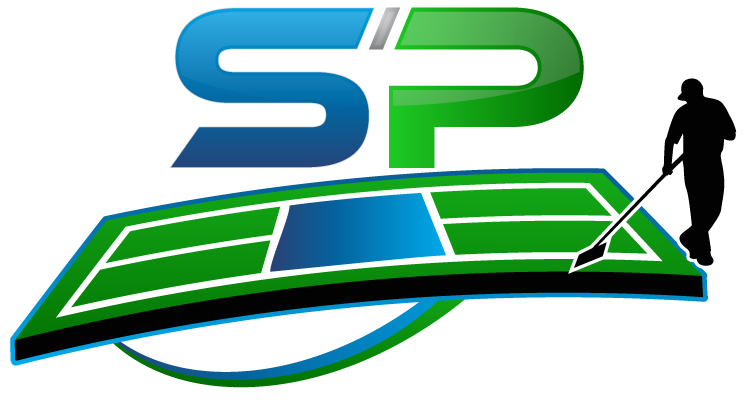 Pickleball Court repair and resurfacing
Tennis Court repair and resurfacing
Basketball Court Repair & Resurfacing
We are now booking for the 2023 season.
Pickleball – Tennis – Multisport
Acrylic Tennis and Pickleball Court Repair and Resurfacing
Pickleball &Tennis court repair and resurfacing
Welcome to Surface Pro Court Repair and Resurfacing!
Our team of experienced professionals are dedicated to providing top-quality tennis and pickleball court repair and resurfacing services. Our goal is to help court owners bring their courts back to life and enhance their playing experience.
At Surface Pro Court Repair and Resurfacing, we understand the importance of customer satisfaction. That's why we work closely with our clients to understand their specific needs and deliver results that exceed their expectations. Whether it's a small repair or a full resurfacing job, our team is committed to delivering high-quality results every time.
If you're looking for reliable, top-quality tennis or pickleball court repair and resurfacing services, look no further than Surface Pro Court Repair and Resurfacing. Contact us today to schedule a consultation and learn how we can help bring your court back to life!
Tennis Court Resurfacing

Resurfacing

Tennis Court Crack Filling
Tennis Court Painting

Patching

Tennis Court Maintenance
Tennis Court Inspection
Custom Tennis Court Painting

Pickle Ball Court Resurfacing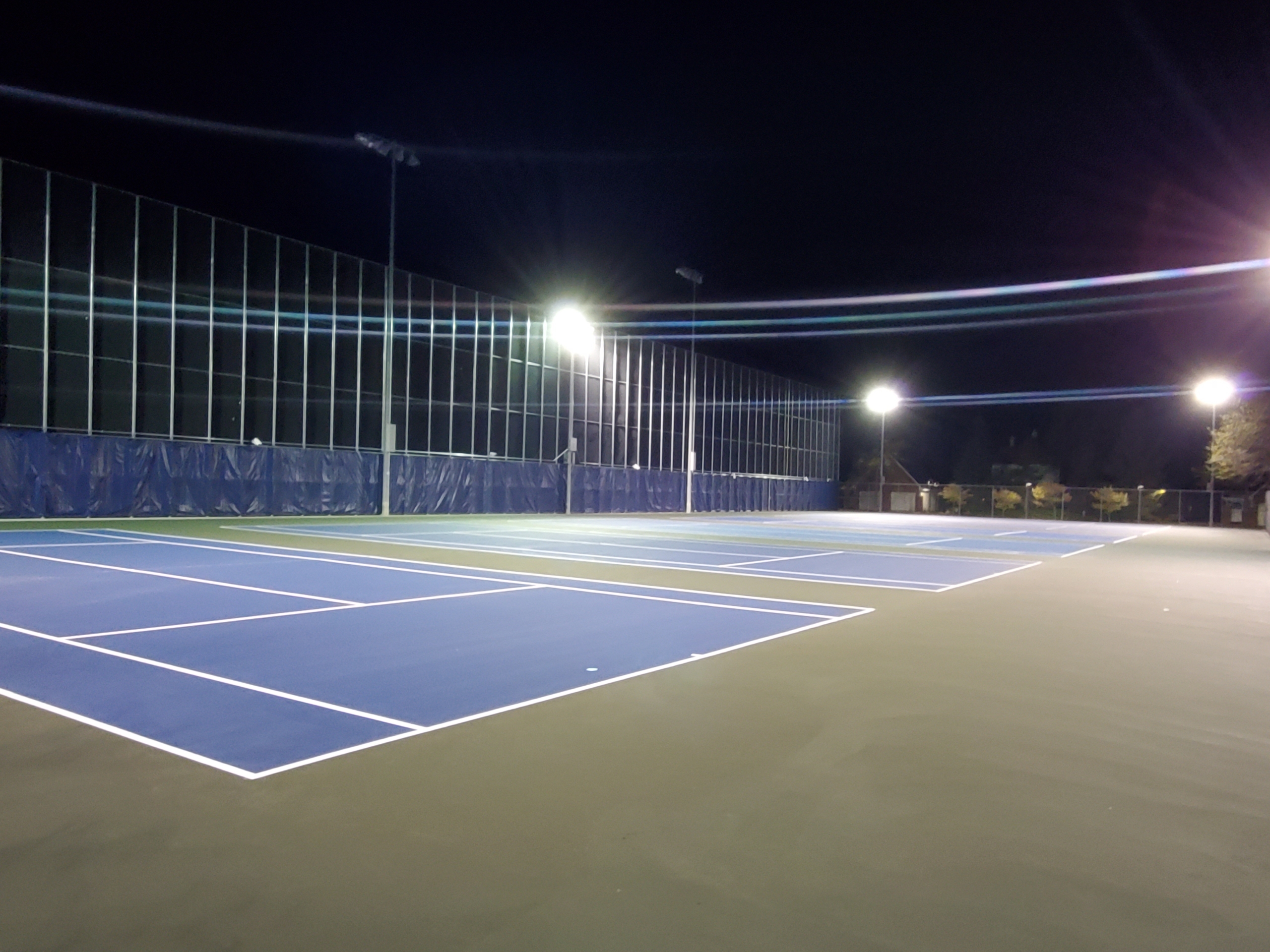 Pickleball Court Services
Pickleball Court Resurfacing

Court Crack Filling
Pickleball Court Painting

Patching

Court Maintenance
Court Inspection
Custom Pickleball Court Painting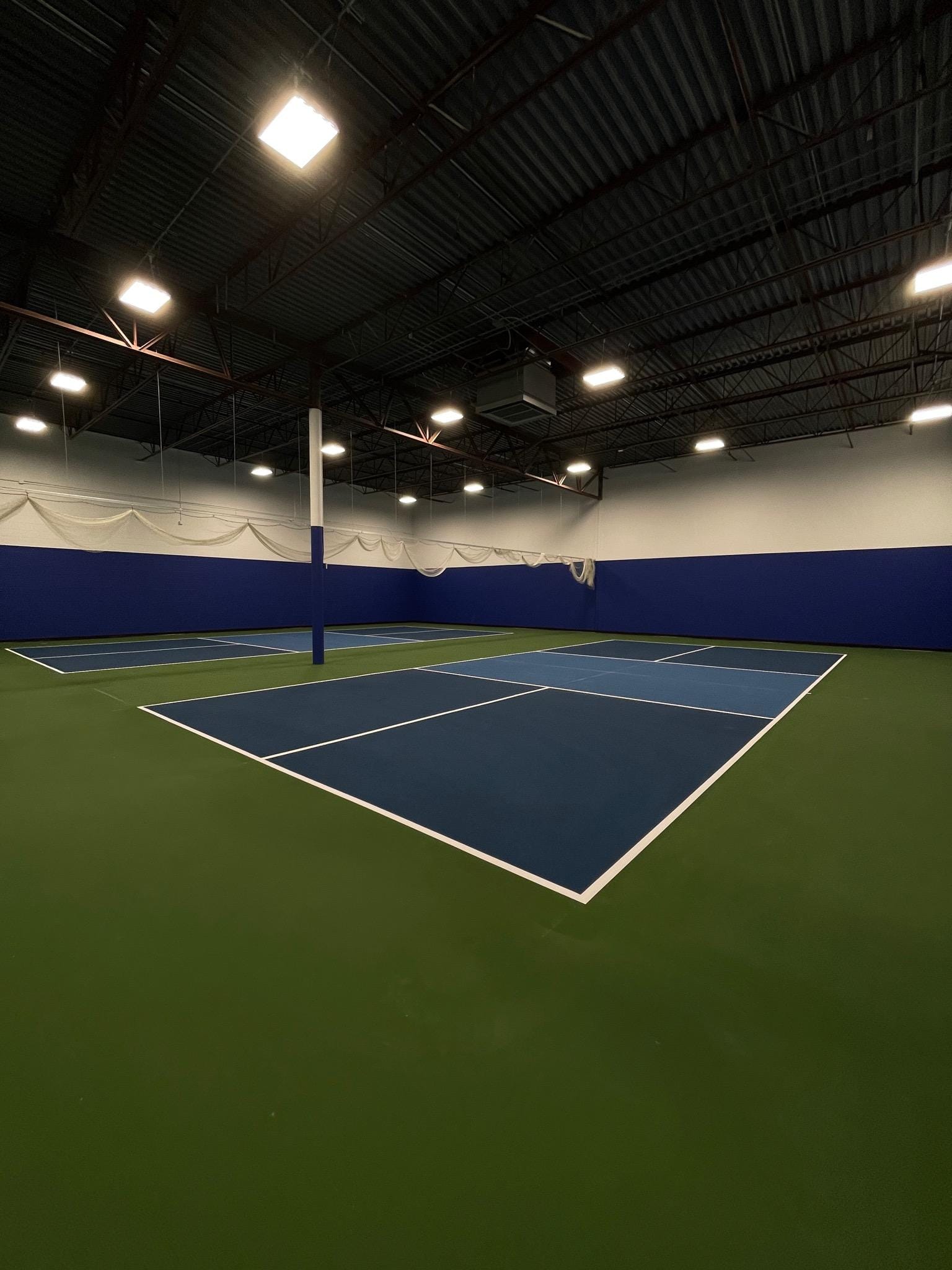 Our Court Resurfacing Process
Resurfacing a tennis court involves removing the loose areas of the old surface and applying a new one to provide a smooth and even playing surface. Here are the general steps for resurfacing a tennis court:
We begin by cleaning the court thoroughly. This includes removing any debris or loose material from the surface, as well as power washing the surface to remove any dirt or stains.

Next, remove the old lose surface. This can be done using a variety of methods, such as scraping, power washing, or in rare cases using specialized surface removal machines. It's important to remove all old loose surface, even if it appears to be in good condition, as this will ensure a better bond for the new surface.

Repair any cracks or damage on the court surface. This may include filling in cracks, patching low spots within reason, or smoothing out any uneven areas.

Apply a new surface acrylic surface this is typically applied by specialty manufactured sport squeegees in several layers and may require time to dry and cure between layers.

Once the new surface has been applied and has dried, it's time to paint the court lines. This can be done with a paint roller and special custom-manufactured line-taping machines.

Finally, do a final cleaning of the court, removing any debris from the painting process.
It's important to note that resurfacing a tennis court is a big job and requires specialized equipment, materials, and experience. It's best to consult with a professional court builder or contractor to ensure the work is done correctly and safely.
Keep in mind that after resurfacing the court, it will take some time for the new surface to fully cure and reach optimal playing conditions. It's best to avoid heavy use of the court for at least a week or two after resurfacing.

Extremely trustworthy and knowledgeable
Surface Pro repaired and then resurfaced a court for one of our very important customers and they were very happy with the results, will and do recommend them highly. 
– Chris Pitkin

Absolutely Exceptional!
Resurfaced 4 tennis courts in Anoka near my house. The courts look terrific and My wife and I have had a blast using them. We would highly recommend Mike and his team!
– Matt McDougle 

Professional, experienced, and determined
Thank you for a great job, the courts have been brought back to life, James and his crew worked sun up to sun down to complete this project for us with 90 plus degree weather. We could not be any happier with the outcome.
– Bob Thompson 

Some Recent Clients 
Gray Wolf Inn Bloomington MN, Daytona Golf Club, Marshal Public Schools,  
Public Schools, Parkers Praire Public Schools, Ironwood Springs Christian Ranch, East Bethel Mn, North Oaks Association • Edina Towers • Bigos Management • Glencoe High School • Golds Gym Sartell, MN • Monticello School District • Forest Lake High school • Windsor At Eden Place • Eden Place Apartments • Pinnacle Management • Alden Pond Apartments • Louring Green Apartments • Gittlemen ManagementAndover, Anoka, Arden Hills, Big Lake, Blaine, Brooklyn Park, Brooklyn Center, Burns Township, Cedar, Circle Pines, Coon Rapids, Corcoran, Champlin, Crystal, Dayton, East Bethel, Eau Claire, Eden Prairie, Edina, Elk River, Fridley, Golden Valley, Ham Lake, Hugo, Maple Grove, Medina, Minneapolis, Minnetonka, Monticello, Mound, Mounds View, New Hope, Nowthen, Oak Grove, Orono, Osseo, Plymouth, Ramsey, Rockford, Rogers, Roseville, Shoreview, Spring Lake Park, Spring Park, St. Francis, St. Louis Park, St. Michael, St. Paul, Wayzata, Zimmerman